June 19, 2013

Dear David, Oscar and the Class of 1961,

It is exciting and gratifying to report that with this month's endowment reports
we have word that the Class of 1961 Legacy Fund is now over $1 Million in value!

This is, of course, thanks to your Class's extraordinary generosity and commitment
to the Fund, as well as many years of energized leadership that you and your Class
colleagues have exercised in championing the Fund.

At every turn the class of 1961 has not shied from setting ambitious goals for the Fund,
and this latest one –

the $1 Million mark

– is an extraordinary accomplishment for all concerned.

Please know how grateful we are at the Hop, and how lucky
are future generations of Dartmouth students and wider audiences,
that the Legacy's impact will help bring years of great artistry to Hop
stages and to Dartmouth's classrooms.

It is a wonderful and lasting gift that many generous donations have made possible.

With warmest thanks,

Jeff

Jeffrey H. James
Howard Gilman Director
Hopkins Center for the Arts
Dartmouth College
6041 Lower Level Wilson Hall
Hanover, NH 03755-3543
Jeffrey.h.james@dartmouth.edu
603 646 2424
603 646 3911 fax
The Legacy Leads The Way

The Class of '61 Legacy contributes a banner year for the Arts at Dartmouth Presenting three world class performances by three of the most important performance Ensembles in the America today.

Alvin Ailey American Dance Theater
Revelations
Since its debut in 1960, Alvin Ailey's Revelations has moved audiences around the world through its powerful storytelling and soul-stirring music—evoking timeless themes of determination, hope, and transcendence. More people have seen Revelations than any other modern dance work, and it has been enjoyed by over 23 million people in 71 countries across six continents.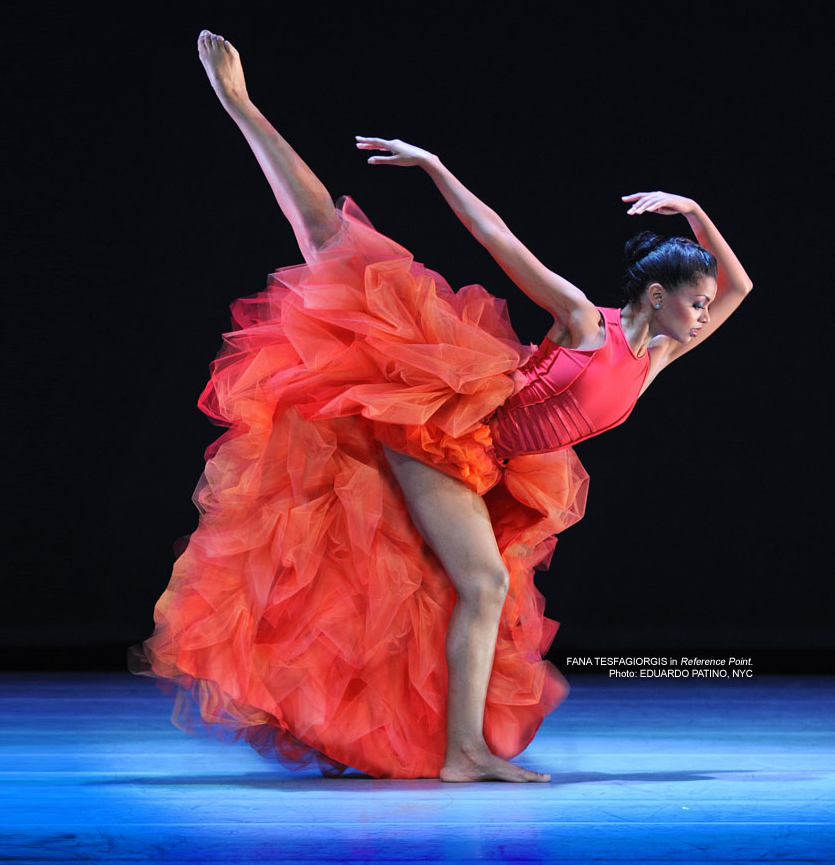 U.S. Senate Resolution
The U.S. Senate unanimously passed a resolution "recognizing the artistic and cultural contributions of the Alvin Ailey American Dance Theater and the 50th Anniversary of the first performance of Alvin Ailey's masterwork, Revelations."




The Hopkins Center has co-commissioned a new work for The Alvin Ailey Dance Theater that will premiere in New York this December and be part of the company's March performance at the Hop.

In addition, The Alvin Ailey American Dance Theater will be in residence at Dartmouth for a full week. Robert Battle, Artistic Director of Alvin Ailey American Dance Theater, will be a Montgomery Fellow during the week the company is on campus, working with students and faculty in a variety of situations from classroom to lecture hall, to to the Hop's stage and rehearsal rooms. It is a unique privilege to have what is, perhaps, the greatest contemporary American Dance Company of our time appearing at Dartmouth, to have them creating a completely original work commissioned by Dartmouth, and to have it performed at the Hopkins Center. And to have its talented members of the company committed to student and community outreach while at Dartmouth.
Here are a couple of clips that will give you some idea of their work and why they are considered one of America's Great companies. In agility, grace, speed, and sheer strength their dancers, men and women, will stand up to our best professional athletes in any sport.
Here are some clips from Revelations. If the link doesn't work, simply copy and paste it into your browser:

http://youtu.be/tcPuXlCVbeM


Oh, Sinner man


http://youtu.be/I-OuqB1pgys







The Class of '61 Legacy is very proud to be a part of bringing The Alvin Ailey American Dance Theater
to Dartmouth College.


-------------------------------------------------------------------------------
Later in the Year, Oct 18-19

Chick Corea and Gary Burton with the Harlem Quartet






Who is Chick Corea

An NEA Jazz Master, 16-time Grammy winner, prolific composer and undisputed keyboard virtuoso, Chick Corea has attained living legend status after four decades of unparalleled creativity and an artistic output that is simply staggering.

A prolific explorer of jazz and classical music; 2010 DownBeat Artist of the Year

A DownBeat Hall of Famer and NEA Jazz Master, 16-time Grammy winner, and undisputed keyboard virtuoso, Chick Corea has attained living legend status after four decades of unparalleled creativity and an artistic output that is simply staggering.

From straight ahead to avant-garde, bebop to fusion, children's songs to chamber music, along with some far-reaching forays into symphonic works, Chick has touched an astonishing number of musical bases in his illustrious career while maintaining a standard of excellence that is awe-inspiring. A tirelessly creative spirit, Chick continues to forge ahead, continually reinventing himself in the process.

Innovator and Pioneer

The ambitious scope of Chick's music

Since embarking on a solo career in 1966, Chick has been at the forefront of jazz, both as a renowned pianist forging new ground with his acoustic jazz bands and as an innovative electric keyboardist with Return to Forever and the Elektric Band. His extensive discography boasts numerous essential albums, beginning with his 1968 classic, Now He Sings, Now He Sobs.

CHICK COREA and GARY BURTON perform material from their new album Hot House, exploring their unique takes on "standards" — by composers from Kurt Weill and Antonio Carlos Jobim to Thelonious Monk and Lennon & McCartney. The multiple Grammy-winning duo also adds the Harlem String Quartet, expanding their legendary chamber-jazz repertoire on Chick's composition "Mozart Goes Dancing" and classic Chick & Gary tunes.
The HARLEM QUARTET, praised for its "panache" by The New York Times, is "bringing a new attitude to classical music, one that is fresh, bracing and intelligent," says the Cincinnati Enquirer. Its mission is to advance diversity in classical music while engaging young and new audiences through the discovery and presentation of varied repertoire, highlighting works by minority composers. In addition to performing on chamber music series around the country, they make their debuts this season at two prestigious New York venues, and with jazz pianist/composer Chick Corea at the Blue Note. They will release their fourth CD this season, a collaboration with the Chicago Sinfonietta featuring a new arrangement of West Side Story for string quartet and orchestra as well as works by Michael Abels and Benjamin Lees.

"One of jazz's most celebrated collaborations."
-Los Angeles Times


---------------------------------------------------------


And finally...

--
"The Emerson is one of the most impressive of American string quartets."
— The New York Times
Emerson String Quartet
April 3
... with musicians like this there must be some hope for humanity."

— The Times (London)

--"The Emerson has staked its claim to being the one indispensable quartet in a world that is constantly creating more, excellent ensembles."— Newsday

--
"I very much doubt whether Haydn ever heard his music sound like this; and if that is so, then I think it was a deprivation much to be regretted on his behalf."
— Fanfare
--
"These are high-powered performances with at times terrifying attack and explosive accenting...they are mightily impressive."
— Gramophone
--
"...the Emerson played with vigor and style ...infusing the familiar music with energy and transparency."
—Houston Chronicle
--
"The Emerson performances represented an extraordinary fusion of experience and authority with audacity and freshness."
— The Boston Globe

Need we say more.....

The Class of '61 Legacy is making a rare contribution to Dartmouth in presenting truly some of the best artists of our time. I don't know about gifts from other classes, but my guess is our ownLegacy is unique, unmatched. It enriches the life of the College, its students, and the surrounding North Country community beyond measure and will for years to come. Well done.
We should all be very proud.

Best wishes to all of you.

Sincerely,
David Birney